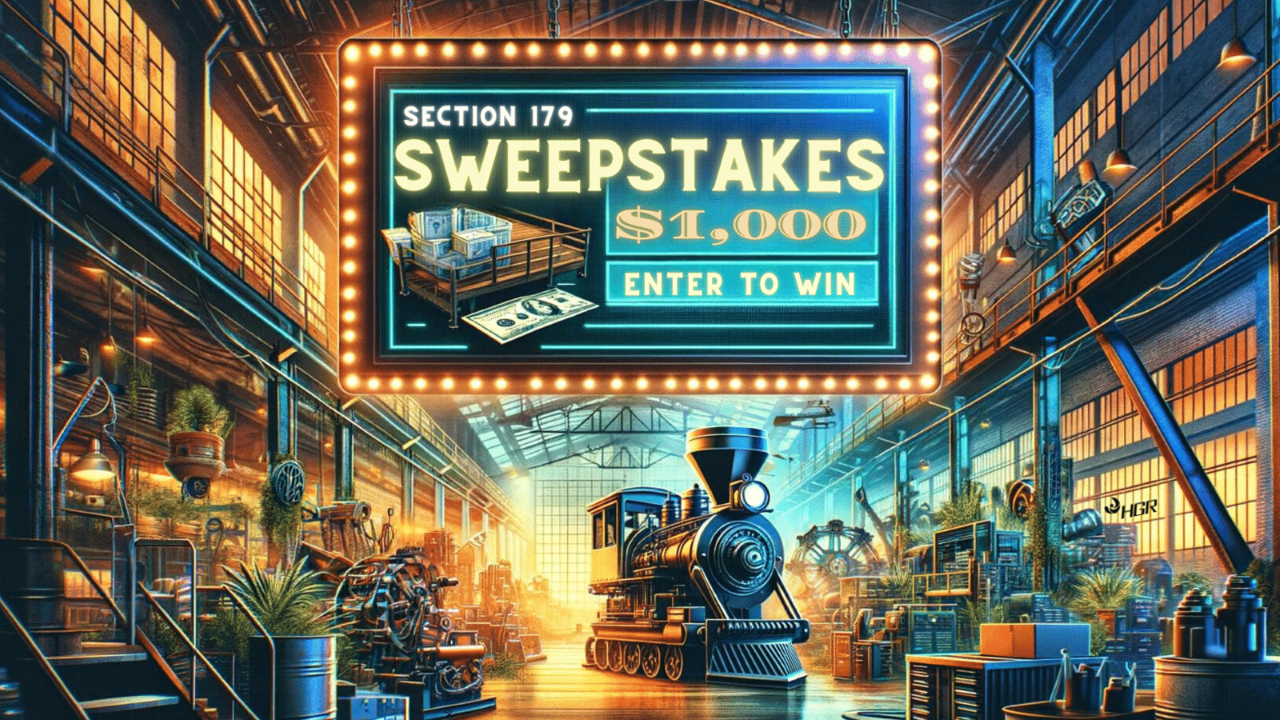 Win Big with HGR Inc. – Enter HGR's Section 179 Watch to Win Sweepstakes!
We hate to say it, but tax time is around the corner. That means exploring ways to lower your 2023 income tax burden by maximizing the accelerated depreciation Uncle Sam has on offer with Section 179. To add some fun and stretch your dollar even further, we ginned up a fun and easy sweepstakes with the chance to win a $1,000 store credit just by adding items to your watchlist and / or signing up for SMS messaging. Here's how it works:
Watchlist FTW 🎉 : Log into your HGR account and

add items to your Watchlist bet

ween November 16 and November 30, 2023, for a chance to win a whopping $1,000 credit!
Double Your Chances 📲 : Opt-in for SMS updates from HGR and get a bonus entry! Stay informed and increase your odds of winning. Opt-out anytime.
No Purchase Necessary 💰 : Joining the fun doesn't cost a thing. Just add to your watchlist or opt-in for SMS, and you're in the running for the prize.
Prize 🎁 : Imagine what you can do with $1,000 store credit at HGR Inc. – the possibilities are endless!
Limited Time ⏰ : Hurry, the sweepstakes run only from November 16 to November 30, 2023. The prize winner will be drawn at random and notified by December 15, 2023. Don't miss this chance — you can't win if you don't participate!
Embrace Your Chance to Win $1,000 Credit – It's Simple!
Watchlist Entry: Log into your HGR account and add your favorite items to your Watchlist. Remember, this must be done between November 16 and November 30, 2023.
Bonus Entry via SMS Opt-In: Boost your winning chances! Opt-in for SMS updates from HGR for an additional entry. This option is available on the sweepstakes page through a simple form submission. Again, make sure to opt-in during the promotional period.
Note: Both entry methods need to be completed within the promotion dates (November 16 to November 30, 2023) to qualify for the sweepstakes.
🎉 Easy to Enter, Exciting to Win: Just a few clicks can lead you to a fantastic prize. Get started now!
Ready to Boost Your Year-End with Section 179 Savings? Check out our 2023 Section 179 blog post (and GPT4 AI bot) to learn more!